Enjoy comfort and style with our beach clothing selection.
When you are in the lovely area of Wilmington, North Carolina, you want to be able to take full advantage of the outdoor activities and enjoyable entertainment in the area. With a state that has so many beautiful beaches, this requires stylish, comfortable beach clothing that will enable you to take in all that Wilmington has to offer. Here at CoolSweats at the Beach, we want to help you find beach clothing that will fit your style, comfort needs, and your own personal tastes.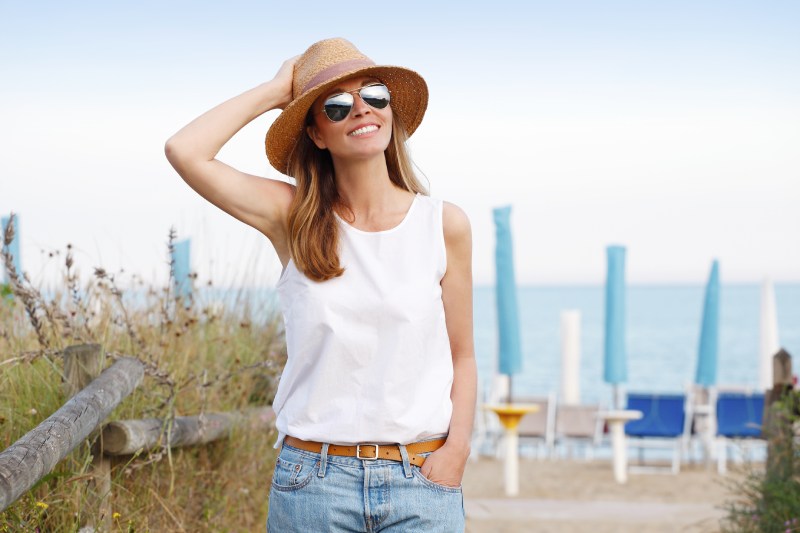 With brands that are known for their quality and comfort such as Modoc, Lysee, Kinross cashmere, Michael Stars, Bella Dahl, Nic+Zoe, AG jeans and more, you can find a stylish piece of beach clothing for almost any occasion. Whether you are looking for something appropriate to wear to a beachside wedding, a special night out or a versatile piece that you'll use time and time again, we have wonderful options and a variety of sizes and styles for people of all ages.
We want to offer a wonderful and comfortable shopping experience for our customers. Our passion is helping someone find the perfect piece that they will love and enjoy, and our years of shopping and style experience ensure that you will find something unique, beautiful and comfortable with our assistance.
If you have questions about our beach clothing options, our knowledgable staff would love to help point you in the right direction. Contact us for more info or come and see us today!
Beach Clothing FAQs
An integral part of any summer vacation that involves the beach is what beach clothing you're going to wear. Going to the beach is meant to be fun and relaxing, and your clothing should reflect that enjoyable and relaxing attitude. Here at CoolSweats at the Beach, we want to help you enjoy your vacation as much as you enjoy what you wear on your vacation. We have a variety of different beach clothing options, and our staff encounters many questions every season. We would love to share some of these frequently asked questions with you now in hopes that we can further assist you.
What brands of beach clothing do you offer?
We offer a variety of different beach clothing styles from quality brands such as Mododoc, Lysse, Bella Dahl, Nic+Zoe, AG jeans, Kinross cashmere, and Michael Stars.
Do you have more formal clothing options?
Most of our clothing options are for casual beach wear, but we do have some more formal options that would be perfectly appropriate for a beach wedding or a romantic date night.
Do you have women's clothing?
Yes! We have many options for women's clothing, including casual, beach wear and more formal options.
Are your pieces high-quality?
Yes! We are proud of the quality of the pieces that we offer. We are confident that the items you choose from our store are quickly going to become your favorites and be seen again and again with each summer season.
If you are looking for beach clothing, we would love to talk more with you. For more information about the beach clothing that we offer or for answers to additional questions, please contact us today.
Similar Services We Offer: