We are confident you'll love the softness, easy care, and style of the Mododoc line of clothing.
At CoolSweats at the Beach, combined with our sister store in Pinehurst, we are the largest retailer of the Mododoc brand of comfortable clothing. There are many reasons why this line of clothing is so popular with our clients in the Wilmington, North Carolina area. For one thing, you'll appreciate how effortless it is to attain everyday elegance that makes you feel confident while still dressing comfortably and casually.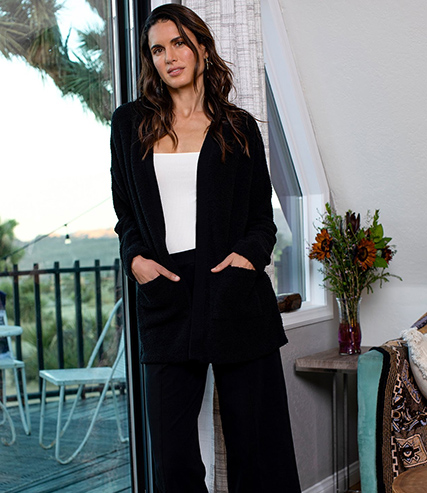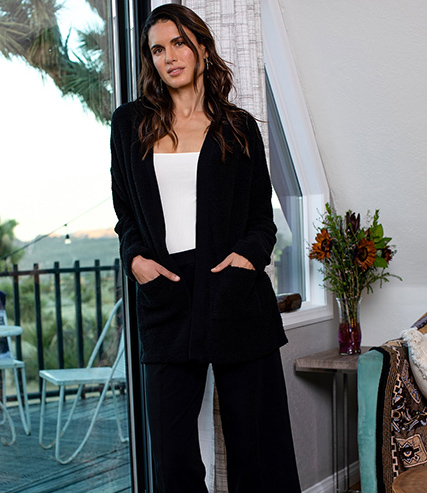 One surprising fact about Mododoc is that they first got started with the goal of creating the perfect t-shirt, and it all snowballed from there. They now offer tees & tops, sweatshirts, hoodies, jackets & outerwear, pants & shorts, and skirts. With a focus on creating classic and versatile garments that are comfortable and high-quality, they have attained something that many other clothing brands have not.
We recommend coming by our boutique at least once a month to see what's new, as Mododoc offers a new line and "ColorStory" each month. That fits in well with our desire to frequently change the products we offer so you can always find something fresh, exciting, and unique to add to your wardrobe.
If you are looking for a few pieces that are easy to care for, well-made, and extremely soft, you simply must check out the Mododoc clothing we have to offer. We are confident you'll be amazed at what they have accomplished with natural fabrics and unique techniques for creating pieces that you'll want to surround yourself in at every opportunity. Contact us today with any questions that you might have about any of the brands we offer.