Ours is a clothing store focused on helping you feel stylish and comfortable.
If you are looking for fine clothing that is functional, comfortable, stylish and destined to become some of your new favorite pieces, then we here at CoolSweats at the Beach would love to show you our wonderful clothing store. A lovely boutique nestled in Wilmington, North Carolina, you can find gorgeous pieces from quality brands for everything from a beach wedding to a beach vacation. Our clothing store caters to people of all ages and works with a variety of styles so that everyone can find pieces that will make them feel and look their best.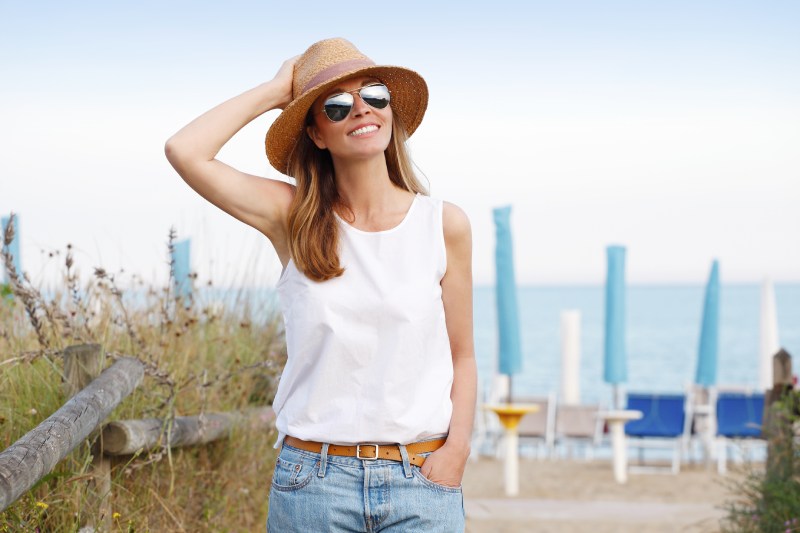 Our selection is mostly American-made, high-quality items from brands that you would love to see hanging in your closet such as Mododoc, Bella Dahl, Michael Stars, Lysee, Kinross cashmere, Nic+Zoe, AG jeans, and more. With our wonderful selection, you will notice that many of our pieces are comfortable, stylish and made to last for much longer than a single season and will, instead, become treasured parts of your seasonal collections for years to come.
We make shopping at our clothing store a delightful experience that you will want to replicate time and time again! When you come to our store, our professionals can help you find what you are looking for or act as a personal shopper and select pieces that we know will look great on you. Because we carry many different styles and many different sizes, we can help you find something that will help you feel luxurious, stylish and fabulous. If you're short on time or need more assistance, we can help you shop via Facetime or set you up with a private appointment within our store.
If you would like to stop by our clothing store, we would love to have you! Please contact us today to learn more.
FAQs About Our Clothing Store
At CoolSweats at the Beach, we are far from being what you would typically expect from a clothing store in the Wilmington, North Carolina area. We have been able to achieve our unique accomplishments by paying attention to what our customers have to say, as well as what questions they ask. Communication is key to being able to offer you the personalized experience you deserve from a clothing store. We welcome your input and questions. Here are a few we have been asked in the past.
Why do you feel it is important to be a unique clothing store?
We know that confidence comes from looking and feeling your best. Our customers can achieve that by having a clothing store thy can trust to provide exceptional clothing options. Our focus on customer service and having unique, stylish clothing ensures your wardrobe will be the best it can be, and that you can look your best throughout the seasons, too!
Why did you decide to open a clothing store?
First and foremost, we love clothes! To be in this business, that is very important. Equally important is that we love helping others experience the delight of a great outfit or entire wardrobe that is stylish and comfortable. We truly couldn't imagine doing anything else. Our passion is contagious. Come see for yourself!
Does your clothing store accommodate all ages and sizes?
Yes! We aren't like most trendy boutiques that only cater to younger customers. Customers of all ages are sure to find stylish, comfortable additions for their wardrobe. We specialize in trying to have something for all sizes and ages.
Similar Services We Offer: