We aren't a normal beach clothing store and that is a very good thing!
As a port city in close proximity to many exceptional beaches, Wilmington, North Carolina is a cherished place to call home and an ideal destination for family vacations. If you like the idea of casual, comfortable beach attire, but not the quality you find at a typical beach clothing store on the shore, we have some good news for you. At CoolSweats at the Beach, we are a specialty boutique that does things quite a bit differently.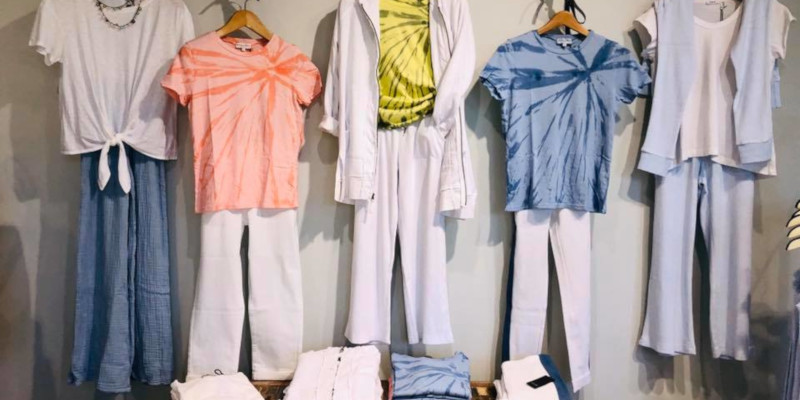 When you think of a boutique, you think about personal attention with shopping and styling services on a private level. That doesn't sound much like a beach clothing store, but it is what you can experience with us! We stock quality brand names and unique pieces so you'll stand out when you head to the beach rather than look like every other beachgoer sinking their toes into the sand. The quality of the pieces means you'll be able to get more than one season from your purchase, which is a good thing because you'll really fall in love with how comfortable and stylish each garment is in our non-traditional beach clothing store.
Here is another thing to think about. The beach is not just a place to take a stroll or relax soaking up the sun. It is also a popular destination for weddings or enjoying a special night out. In those situations, you need an outfit that suits the situation but still fits being at the beach. We can assist you with stylish beach apparel that is perfect for any occasion.
If you would like a beach clothing store with a bit more boutique flare than touristy flare, you are going to love spending some time with us. We would be glad to point you in the right direction to have a great day or evening at the beach!
Frequently Asked Questions When Shopping at Our Beach Clothing Store
When you are strolling along a beach boardwalk or looking for the perfect clothing items to wear to a lovely beach destination, it is not uncommon to struggle to find what you are looking for. After all, there are many definitions of what appropriate beach wear is, and it can be hard to find quality items that are going to last. Here at CoolSweats at the Beach, we offer a variety of different clothing options at our beach clothing store, and we would love to assist you in finding some truly unique pieces. Our staff answers many questions each season about shopping at our beach clothing store, and we would love to address some of our most frequently asked questions (FAQs) here:
What type of clothing do you sell at your beach clothing store?
We have a variety of women's clothing that is perfect for casual beach wear, beach coverups and even more formal beach weddings or other events happening on the beach.
What clothing brands do you sell?
We work with brands that you'll know and love such as Nic+Zoe, AG jeans, Kinross cashmere, Mododoc, Lysse, Bella Dahl, and Michael Stars. By working with such high-quality brands, we are able to ensure that the pieces you choose are going to be with you for several summer seasons.
Can you help me select pieces?
Yes! We love to help our clients find pieces for a day at the beach or a beach wedding, comfortable items to wear while sightseeing, or any other purpose. We enjoy helping people select outfits that will help them feel cool and confident and would love to assist you.
If you have been looking for a beach clothing store that offers personalized service and quality beach clothing items that will become your favorite pieces, come see us! For more answers to questions like these, please contact us today.