AG Jeans is a brand you can feel good about wearing.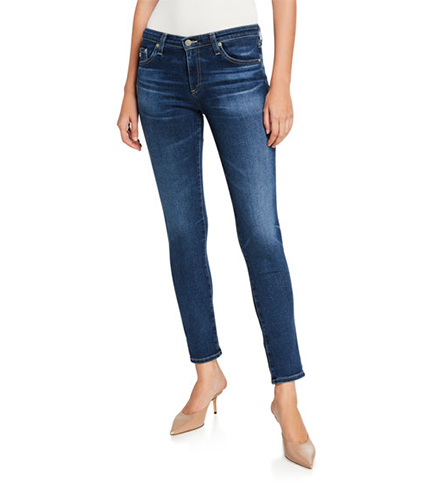 Jeans are an essential component of every woman's wardrobe. They can fit and flatter in a way that other styles simply can't compare to and offer versatile styling for every occasion. AG Jeans is a leading brand of denim, offering high-quality pieces that are created with innovative technology and eco-minded processes. The brand started two decades ago when two leaders in the denim industry came together to align their visions. One of those leaders is Adriano Goldschmied, who is known in Los Angeles as the "Godfather of denim." His legacy is recognizable in the unique denim washes and designs that he produces for his clients. The other leader is Yul Ku, who was working to innovate the production process with more eco-friendly steps.
AG Jeans continues to live its mission that the brand started with in 2000, which focuses on high-quality craftmanship, fit, and fabric innovation. This denim and knitwear apparel brand carries options for all people, whether you like a fitted pair of jeans or you're shopping for loose, relaxed-fit denim. AG Jeans continues to lead the sustainable movement through its AGOODKARMA initiative, which includes partnerships focused on economic, environmental, and social objectives to institute positive changes throughout communities.
AG Jeans is a brand you can feel good about wearing, and we carry pieces from the line at CoolSweats at the Beach. Visit our location in the Wilmington, North Carolina area to shop the collection and find the denim that complements your style while helping you feel great about how you look.