We offer Kinross Cashmere pieces in our inviting boutique.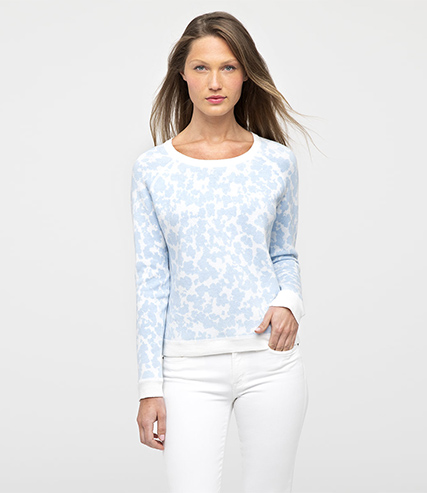 Cashmere is one of the softest materials available. The fabric feels soft and comforting against your skin, making it an extremely popular choice to craft high-quality apparel pieces. Kinross Cashmere is a women's apparel brand that utilizes this luxurious material in many of its apparel pieces. Rather than following trends and getting out of date, this brand focuses on creating original products that are modern yet timeless, hand-crafted, and inspired by the beauty of the world's natural surroundings. Kinross Cashmere is the premier brand of Dawson Forte Cashmere and has been in operation for more than 20 years. It started under the umbrella of a Scotland-based cashmere company, although it has since established a standalone company operated in the United States.
You don't have to worry about quality when it comes to Kinross Cashmere pieces. Every garment is hand-crafted and inspected to ensure that it meets the high standards and feels soft to the touch. After all, no machine can determine whether a clothing piece has the touch of softness that is needed to bear the Kinross Cashmere name. This brand takes pride in offering only the best, which includes a final inspection on every piece.
If you want to feel the soft comfort of cashmere against your skin, visit CoolSweats at the Beach to shop the collection of high-quality, beautiful, and timeless options from this clothing brand. We offer Kinross Cashmere pieces in our inviting boutique, which is conveniently located for those in and near Wilmington, North Carolina. Visit out location today or contact us to learn more about this appealing brand.