Lysse includes apparel for women of all ages, body types, and lifestyles.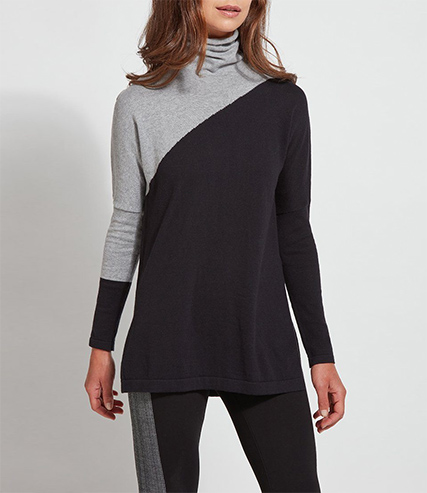 More than a decade ago, Beth Gold Cohen founded a clothing brand known as Lysse that embodies urban-inspired styling designed to meet the needs of today's modern woman. The mantra of the brand is "Fabric. Fit. Fashion." Every piece in the Lysse collection shows off beautiful and high-quality fabrics for a comfortable fit that helps the wearer look and feel her best. Comfort is a top priority in the design of pieces from this apparel brand, but not at the expense of style. When you don a piece from the Lysse collection, you can look great while feeling great as well.
Lysse includes apparel for women of all ages, body types, and lifestyles. The creative director of the brand understands that each woman is unique and complex in her own way, so having the right apparel to explore the world around her and experience life to its fullest is essential. If you'd like to try on some of the clothing from this world-renowned brand, visit CoolSweats at the Beach. Our welcoming and inclusive boutique carries apparel options from Lysse, making it easy for you to find the pieces that complement your style and flatter your figure. Our friendly, personable team members can even help you shop to find the perfect fit.
We take pride in offering comfortable yet stylish apparel options to women located throughout the Wilmington, North Carolina area. You can find exclusive and high-quality brands, including Lysse, available at competitive prices. Stop by our shop or contact us today to learn more.