Michael Stars is a purpose-driven clothing line that we believe you are going to love.
At CoolSweats at the Beach, we are excited to offer the amazing clothing line, Michael Stars, at our boutique in Wilmington, North Carolina. The company was founded in 1986 by Michael Cohen and Suzanne Lerner, a married couple that started with a one-sized tee and has taken it far beyond those humble beginnings.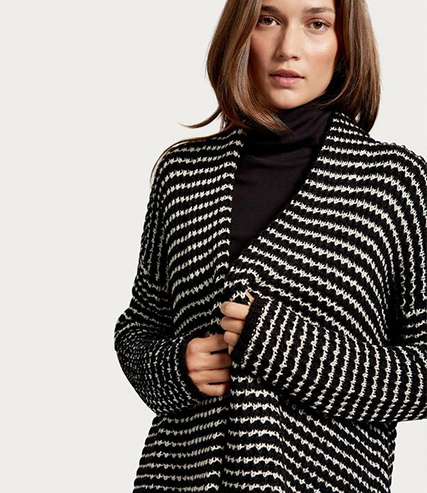 We appreciate Michael Stars not just for their amazing line of stylish and comfortable clothing, but also for the work they are doing through the Michael Stars Foundation, which partners with Ms. Foundation, LA Regional Food Bank, #TheTeeInVOTE, Poor People's Campaign, Justice for Migrant Women, FreeForm, One Fair Wage, Joyful Heart Foundation, Step Up Women's Foundation, Children Mending Hearts, and A Call to Men.
They started out with tees, and you'll definitely find a nice selection of them still today in a wide variety of styles, including crew, v-neck, scoop neck, turtleneck, short sleeve, elbow sleeve, long sleeve, tank, 100% cotton, thermal, ribbed, and more. They do not stop there, however, so you'll also find loungewear, sweaters, dresses, jumpsuits, tops, bottoms, jackets, and accessories.
You can feel good about purchasing Michael Stars clothing as they are a purpose-driven brand that continually advocates for quality clothing and fair wages. You'll definitely have a smile on your face as you slip into one of their incredibly comfortable pieces of clothing. Reach out today with any questions you might have.