Find some wonderful women's fashion gems at our clothing store!
Women's fashion is something that is always evolving. However, in spite of changing trends, there are certain pieces that are timeless and will look wonderful season after season. Particularly with causal wear that can be worn near the coast, women's fashion will likely always include some timeless styles, casual fits and comfortable fabrics. How you choose to wear these clothes can give you a sense of individual style. Here at CoolSweats at the Beach, we want to offer you quality clothes that you will love wearing in our lovely coastal town from season to season.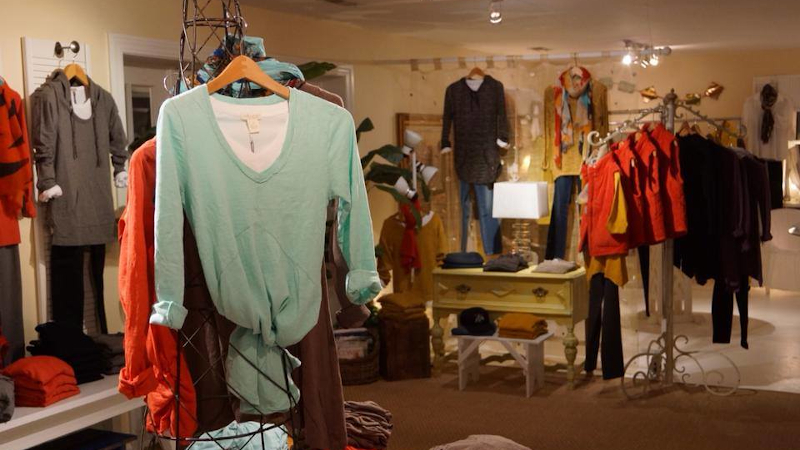 Unlike anything else you will find in the Wilmington, North Carolina area, our women's fashion clothing choices are going to be unique, beautiful, and made to last. We carry the best in high-quality brands including Mododoc, Michael Stars, Nic + Zoe, AG Jeans, Bella Dahl, Kinross Cashmere and Lysee. Because we only order one item in each size and color, we are able to ensure that the clothing choices you buy from us aren't going to be seen on every other woman their size in the area! While we specialize in women's fashion, we also want to help each woman feel special with unique finds and purchases.
Our clothing is made to be comfortable, effortlessly chic, and attractive. We often hear our customers remark that pieces from our store become coveted staples in their wardrobes. We would love to help you find your next essential piece. If you would like to learn more about our clothing choices or need help searching through the latest in women's fashion at our store, please contact us today.
FAQs About Shopping at Our Women's Fashion Boutique
If shopping for the latest styles is one of your favorite ways to fill a weekend, we want you to come and visit us at CoolSweats at the Beach. We're a local fashion boutique, and we've answered some questions about our clothing store below.
What brands of women's clothing do you carry?
We make a point to always carry high-quality, fashion-forward brands. Some of the notable brands we carry include Michael Stars, Mododoc, Bella Dahl, Kinross Cashmere, Lysee, and Nic + Zoe.
Does your selection change regularly?
Yes, it does. We stay on top of changes in fashion and seasonal changes as well. Every time you pay a visit to our women's fashion boutique, you'll most likely find something new.
Can you help me find an outfit for a special occasion?
Yes! We are always happy to provide advice and guidance when you come in and shop. If you're looking for something special the next time you come and visit, let us know.
Why should I shop at your boutique?
Our women's fashion boutique wants every woman to look and feel their best. When you shop at our boutique, we'll help you find clothes that make you feel confident.
When are you open?
Our clothing boutique is open Monday through Saturday from 10:00 a.m. to 5:00 p.m. Stop by and see us during your next shopping trip or give us a call if you have any questions about the styles we carry, our location, or anything else.