Find comfort and style in one with our selection of beach dresses.
When you are dressing for the beach, you want to find a comfortable balance of coastal elegance! Here in the Wilmington, North Carolina area, there is no place better to search for beach dresses than right here at CoolSweats at the Beach. Our style and selection include everything from beach dresses to attire that would suit your next date night or a beachside wedding. If you are looking for attire that will suit your style, shape and wardrobe, our professionals are here for you!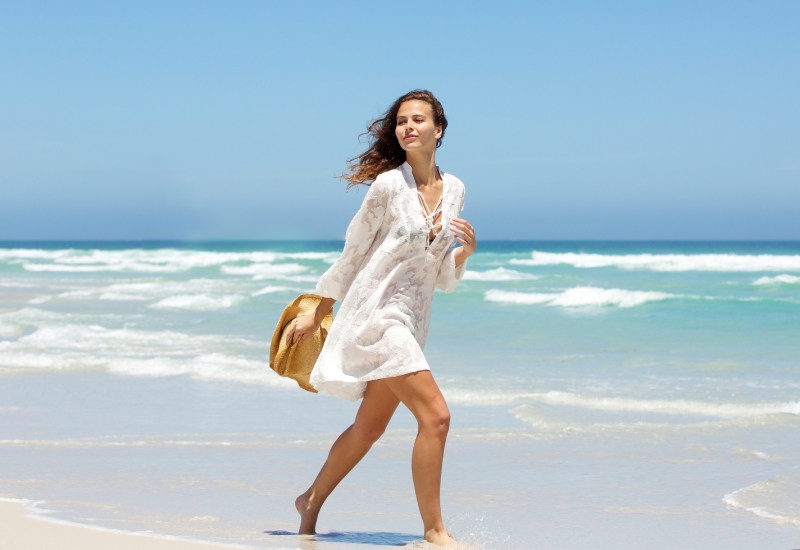 At CoolSweats at the Beach, we offer all different types of clothing, including beach dresses, that will look great on any woman. Because we have fantastic styles in sizes extra small to extra large, we are confident that we can help any woman leave with a beach dress that they love and that fits properly. We have been styling clients for over 10 years now, and we use this experience to help you find the perfect piece that you've been looking for.
Our beach dresses offer you wonderfully soft cottons and linens, as well as other materials, to suit your personal tastes. We want you to feel effortlessly chic dressed in our clothing and are happy to help you find dresses that are not only stylish, but breathable and comfortable for a pleasant day at the beach or around town.
If you have been searching for a unique boutique that will help you find styles you won't see on every woman on the boardwalk, then you need to check out our beach dresses that we have here at CoolSweats at the Beach. For more information, please come and see us today!
Choosing Your Beach Dresses: Frequently Asked Questions
The summer is a time of fun and relaxation! Not only do we want to be out and about while enjoying the longer days, but we also want to feel fashionable while also staying cool in the sweltering heat. Here at CoolSweats at the Beach, we have some wonderful beach dresses for all sorts of occasions, and we can help you find the best choices for almost any event. If you have been looking at beach dresses, we would love to assist you. After years in business, we have encountered some of the same questions when it comes to shopping for beach attire, and here are some of our most frequently asked questions when it comes to beach dresses:
What can I wear to the beach that will be comfortable?
When choosing beach dresses, choose items that are going to be on the loose side and made of light, breathable materials. Choosing from cotton, linens, rayon and other cooling fabrics is going to give you your best bet for comfort on a hot day.
Will a beach dress transition easily from the beach to another event?
When looking at beach dresses, choosing items that can work both on and off the beach makes them more versatile and therefore more likely to be used. Select a beach dress that is flowy and casual for more relaxed settings and something with a bit more length and structure for more formal settings.
How can I find something that fits my style?
Shop with our staff! We are very skilled at helping people find beach dresses both in their style and tastes. We know how to find clothes that are going to suit your style and bring out your best features.
If you have additional questions about shopping for beach dresses, we would love to assist you. For more information, please give us a call today.