At CoolSweats at the Beach, we carry a selection of Nic+Zoe apparel for our shoppers.
Nic+Zoe is a stylish women's apparel brand that caters to women of all shapes, sizes, and body types. The founders behind the brand were working to craft the perfect sweater, sourcing high-quality knits and trying different patterns. When the perfect sweater was created, they continued to make sweaters to keep up with the demand. Over the years since that first sweater was produced, the brand has continued to expand to include additional statement knitwear pieces, as well as essential foundation apparel pieces to complement your wardrobe.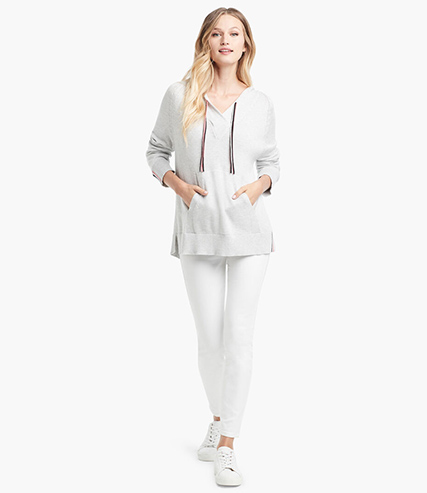 Nic+Zoe was started by a woman who found that apparel brands for women didn't seem to consider real women and their unique bodies when creating pieces. She wanted to create options that combined comfort and style, leaving space for personalization. The brand was launched in 2006 and named for the founder's two children. The founder and chief creative officer is a strong woman who makes stylish, comfortable, and versatile apparel for her fellow strong women.
At CoolSweats at the Beach, we carry a selection of Nic+Zoe apparel for our shoppers. Since we're conveniently located in the Wilmington, North Carolina area, we offer beach-friendly clothing options that are comfortable and casual, yet stylish and flattering. Our goal is to provide a welcoming and inclusive shopping experience for women of all body types, and we have professional staff members who can help you shop and find the perfect pieces. Whether you're searching for new accessories or an outfit from the Nic+Zoe brand, visit our location to find the perfect look and walk out feeling confident and proud of your appearance.