If you are looking for a unique experience, check out our women's boutique!
In our way of thinking, shopping at a women's boutique should be an enjoyable experience for everyone. When we opened CoolSweats at the Beach, it was with the goal of having a place you could go for stylish and comfortable clothing that you can wear over and over again. That meant offering quality pieces that you not only want to wear a lot, but you can also have confidence that they will last. Nobody likes to have to toss out their favorite beach coverup or other soft, comfy garment after one season.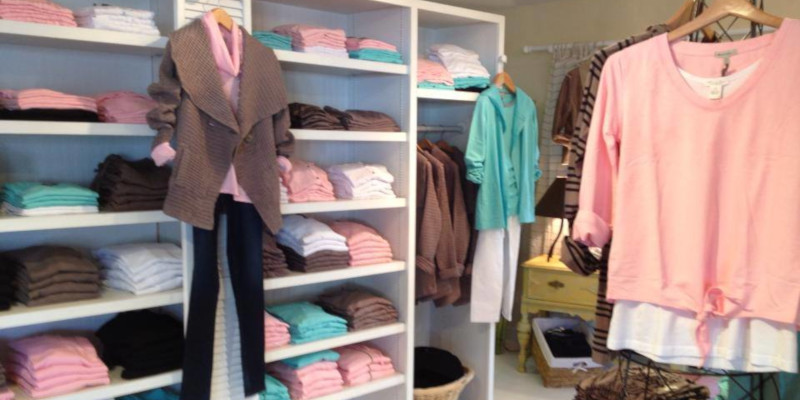 Our women's boutique caters to everyone with a lot of quality brands and sizes from extra-small to extra-large. We offer styles for every age from such well-known and appreciated brands as Michael Stars, Mododoc, AG, Nic+Zoe, Bella Dahl, Kinross, and other popular brands. If you've been looking for additions to your wardrobe that are the perfect marriage of comfort, style, and quality, look no further than our women's boutique! We are confident that you'll find plenty of options to complete the perfect wardrobe. Contact us today with any questions you might have or to schedule an appointment.
FAQs About Our Women's Boutique
If you want to add a few new pieces to your wardrobe, come and shop at our women's boutique. At CoolSweats at the Beach, we've answered a few common questions we get about our store down below.
What type of clothing do you carry?
We carry a wide range of comfortable, fashionable, and chic clothing for women. Our clothing comes in a variety of sizes, so we have something for everyone.
Do you stock any major brands?
Yes! Some of the major brands we carry include Michael Stars, Mododoc, AG, Nic+Zoe, Bella Dahl, Kinross, and many other popular brands.
Can you help me put together the perfect look?
We'd love to! Come and shop with us and our workers would be happy to provide a few recommendations based on the occasion you're shopping for. For example, if you simply want to add a few comfortable pieces to your wardrobe for hanging around at home, we can help you create a few individualized outfits.
Why should I shop at your boutique?
Not only do we carry quality brands, but we restock our inventory constantly. This way, whenever you come into our boutique to shop, you can expect to find something new.
When are you open?
Our women's boutique is open Monday through Saturday from 10:00 a.m. to 5:00 p.m. The next time you feel the urge to shop, come and stop by our store!
Similar Services We Offer: